THANK YOU, THANK YOU, THANK YOU!
For two and half years you and your wonderful staff of dedicated Nursing Home Professionals cared for my beloved wife, Mildred Wells, with professionalism, care and dare I say love. I could not be more pleased with River Terrace!
I had read horror stories of nursing home care. So when Mildred began her two and half year stay at River Terrace I had my concerns.  Those concerns were wiped out from "the get go".
Given the fact that nursing homes are stretched for staff, it must be stressed River Terrace does "more with less seamlessly". From day one, until Mildred's death, her medical, physical and emotional needs were meet with kindness, patience and especially love. CNAs Yomarys, Jennifer, Sally, Lori, etc. are OUTSTANDING CAREGIVERS. Nurses Kerri, Nichole, Heidi, Ali, Simone were sensitive and caring to Mildred and to me. All my questions were answered honestly. Steve in maintenance was always cheerful.  Natasha and all the other aids were always responsive to Mildred's needs. Heather from physical therapy always had a cheerful greeting.  I am embarrassed to say I cannot remember the Head of Physical Therapy's name who recommended her meals be puréed to help Mildred eat more easily.  When I visited, I was always greeted with cheerfulness by Gloria and Lyn. My questions or concerns were answered quickly and cheerfully. Whenever a staff member interacted with Mildred, a big smile came over face. In her dementia she could feel sensitively and love.  In short you and your staff are "the real deal".
My visits were from mid-morning to early afternoon, so I unfortunately did not meet the folks from second and third shifts. I am sure these staff were also sensitive and caring. I wish I knew all the names of your staff to thank them adequately.
In summary, THANK YOU River Terrace.
Affectionately,
– Connie Wells
---
"After having my left knee replaced, I came to River Terrace for my rehabilitation. The staff attended to my needs immediately upon my arrival due to my medications needs and responses. In my two plus week stay, I was cared for by many wonderful nurses, PT, OT, and additional professional providers. They addressed each of my concerns appropriately as they arose. The staff was welcoming and pleasant to my husband and family members and communicated thoroughly with my doctors and caregivers.
Thank you for a successful stay!"
– Beth Lawrence
---
Hi, my name is Nancy and I am currently a resident at the River Terrace Rehab in Lancaster, MA. I came here with a bad case of pneumonia and am going home almost three weeks later. River Terrace is very well kept up by maintenance every day. The PT and OT are the greatest and help you exercise every day. They are not just ordinary staff, they are very caring people. They go above and beyond the exercise, working with you emotionally, not only physically. They really listen to people's lives and their concerns about anything and everything. As for the medical staff, they are wonderful! They treat you with love and respect as though you are family. Yes, family.
This is a place where I feel my mom and dad would be safe and happy. Come and check us out and feel the love and caring that is found as soon as you enter, by the receptionist and coffee and cocoa, available not only for the residents but for visitors as well. River Terrace is like a hotel with clean sheets and fresh water at all times, and a loving and caring staff to comfort you.
As you can tell, I could go on and on about River Terrace and oh yes, this is my second time here. I was a resident a year ago with the same illness and nothing compares to the love, respect and caring one gets here at River Terrace. Did I mention the food is something you would cook for your family and loved ones? Once again, come to see for yourself. If you hurry you may see me before I go home today.
– Nancy O'Kane
---
WE ARE THRILLED WITH THE CARE OUR MOM RECEIVED! THE OUTSTANDING REPUTATION OF RIVER TERRACE MADE IT A CLEAR CHOICE.
"When my Mom was hospitalized for a spinal fracture, she needed rehab and the outstanding reputation of River Terrace made it a clear choice. River Terrace is very professionally run – clean, good food, and well-equipped with knowledgeable staff. My Mom received excellent nursing care, physical therapy, and occupational therapy. But most importantly, the River Terrace staff cares about the people they serve. Everyone was responsive, friendly, and incredibly compassionate towards my Mom. We are thrilled with the care she received."
With Gratitude,Julie Willis
---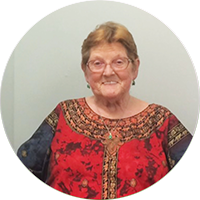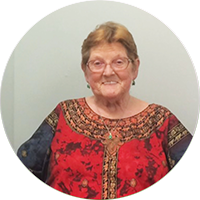 "Hi, my name is Nancy and I am currently a resident of the River Terrace Rehab in Lancaster, MA. This is my third bout with pneumonia and my choice of residency. My usual stay here is about three weeks before going home. While here, I get the best care of all, from staff down to cooking and PT. Let me tell you everyone here is so full of compassion, love, and kindness. They can fix anything from a toenail to a broken heart of loneliness and confusion. There isn't anyone who won't or can't help.
The kitchen staff is great and tries their best to deliver healthy, delicious meals three times a day. Social Services are available to residents and family anytime. Head staff is also available whenever needed. If you want a home away from home with all the love of home, check us out. We welcome you with open arms and a warm heart. Give us a try, you won't be disappointed. Yes, I do say us and not them because I feel such a part of the River Terrace family."
– Nancy O'Kane
---
"The staff was absolutely amazing."
---
"We had a very professional and dedicated experience during our stay with all team members."
---
"Every staff member was polite and professional. Nurses and CNA's had great bedside manner and I can see that quality of clinical care is a priority at your facility."
---
"The Rehab staff had me in and out in a week. GREAT Work."
---
"The staff was very attentive and the food was 100% better then the previous facility that I was out. I felt that the building was very clean."
---
"The facility is odor free and my family made comments on how impressed they were."
---
"I had a very good stay and well satisfied. If I had to go to Rehab again I would definitely come back!"
---
"Everyone in Rehab was excellent and did a GREAT job."
---
"Very satisfied with facility, very caring staff. Keep up the good work."
---
"Response to unusual/particular needs exceeded my expectations".
---
"I had opportunities given to me that I hadn't even though of."
---
"They helped me set my goals and reach them. They also helped me to understand the exercises and why they were being done."
---