Upcoming Event: Trick-or-Treat at River Terrace!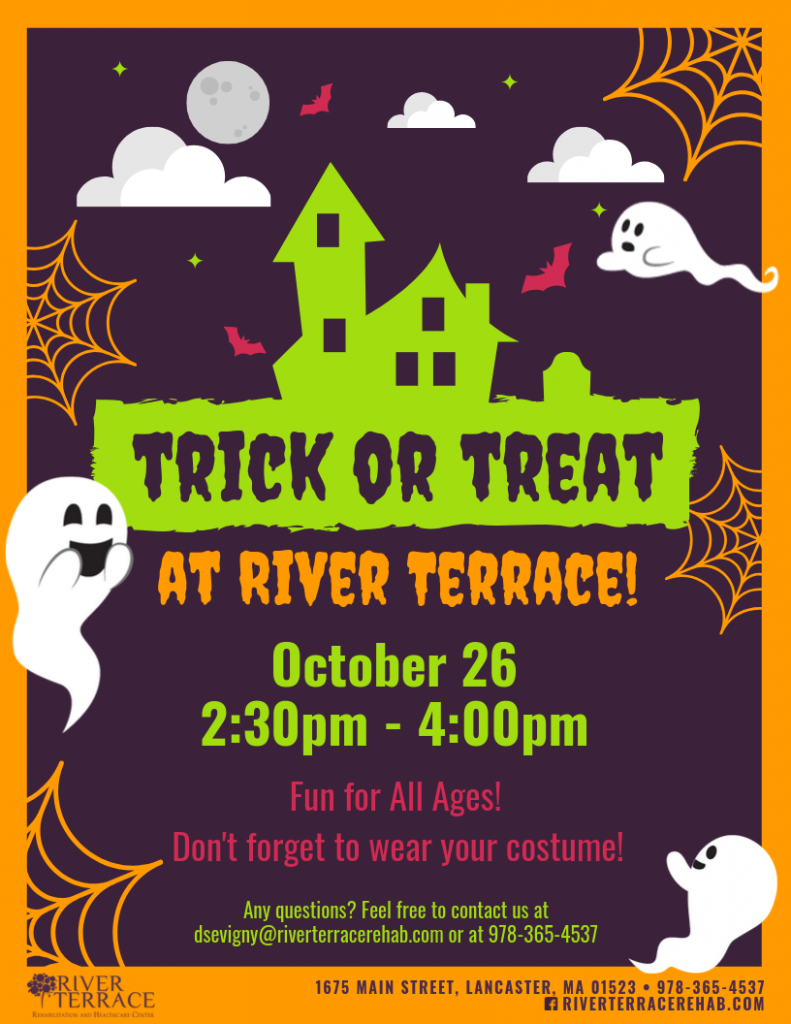 Get ready for a fun and spooky time at River Terrace's Trick-or-Treating! Fun for all ages! Don't forget to wear your costume!
Come on down on October 26th from 2:30pm to 4:00pm at our facility at 1675 Main Street, Lancaster, MA 01523 for some Halloween fun.
Any questions? Feel free to contact us at [email protected] or at 978-365-4537.